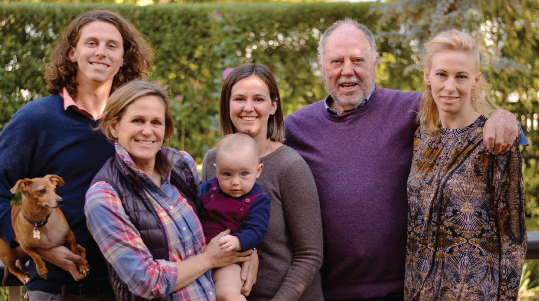 When Diane and Ken Wilson first visited the Mendocino County property they fell in love with the patchwork of California oaks and the Russian River running along the vineyards. Bringing this Mendocino vineyard back to life was a challenge they could not pass up.
First renovating the historic Farmhouse on the hill and then focusing on the vineyards this project kept them busy this year.
Ken, born and raised in Ontario Canada, is passionate about his vineyards and wineries. And this property reminded him of his grandfathers and their passion for farming and land. They named the winery after them both, Jack Wilson and Cecil Keys are being honored with the new label.